NATUROPATH and OSTEOPATH, fluent English spoken! How much easier is it to explain your healthproblem in your native tongue! As American born I specialize on treating English speaking patients visiting or residing in Munich.
Please contact me for specific questions or booking +49 179 4285202, or go to online booking as > "Interessentin" > eTermin (e-app.eu)
Classical Osteopathy
Swedish Massage / Medical Lymphatic Drainage
Herbology / Mycotherapy
Practice hours are Mon-Fr from noon – 9 p.m. and weekends upon request. Sessions must be paid after each treatment (EC, cash or PayPal-QR).
I am a member of the Federal Osteopathic Society (BAO, trained 5 yrs), a licensed Massage Therapist (LMT), certified Lymphatic Drainage Therapist, and I practice as German state-licensed "Heilpraktikerin" (~ Naturopath).
Therapies I offer mainly involve manual therapies, specializing on female complaints, from babies, school-children, teenage to adult women and moms,- even during pregnancy. I also prepare couples for birthing. 2020 I resumed treating men.
Many private insurances cover osteopathy sessions without doctors prescription. I charge € 35- € 125 per session (depending on length of treatment [25,50 or 75 minutes] and your insurance), which may be reimbursed in part by some German public healthinsurances and fully by most private insurances covering "Heilpraktiker". See listing>> gesetzliche Krankenkassen. Print out this PDF for doctor's consent.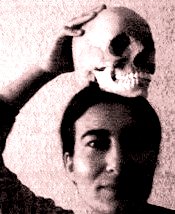 Location: my practice is located in the quiet, sunny basement "My DaySpa" of a large women's fitness club. Non-members are very welcome! Limited free parking is available at our "My Sportlady" backyard. There is convenient public transport (>> mvv journey planner) to my downtown practice in the trendy 'Glockenbachviertel'.